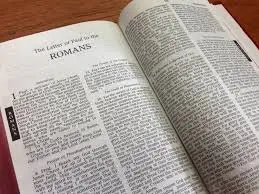 25 July 2023 - 31 July 2023

"The Love of God has been poured into our hearts through the Holy Spirit"
Tuesday 25th to Monday 31st July 2023 
This retreat will take as its inspiration the great Letter to the Romans, read in the light of St Paul's own story of faith.  The chosen passages will form the basis for daily Lectio Divina and for the readings at the Eucharist.  In addition, a double meditation time will be offered each morning, with a contemplative walk in between.
Retreat begins with Supper on Tuesday 25th and ends after Lunch at 12.30pm on Monday 31st July
Facilitated by Fr Kieran O'Mahony
Cost: €590
Kieran O'Mahony is an Augustinian friar and biblical scholar.  His interests are St Paul, the Fourth Gospel and the Jesus of history.  Publications include a 9-volume series on the Sunday readings called 'Hearers of the Word'.  He also translated a book on prayer by Jean-Marie Gueullette, entitled 'How to Sit with God'. Currently, he is working with Jessie Rogers and Sean Goan on the Tarsus Scripture School programmes (www.tarusscriptureschool.ie)  His own website is www.tarsus.ie.  Other passions are cycling, music and hillwalking. 
Booking is subject to availability