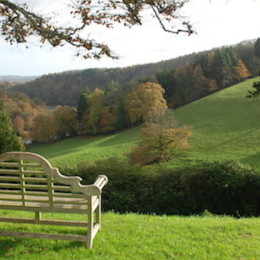 26 March 2023 - 22 April 2023

Spring Sabbatical Programme 2023
Providing a breathing space in your ongoing Faith Journey to 'Reflect, Refresh and Renew'
At Mount St. Anne's we are offering a Sabbatical Programme giving participants an opportunity to reflect on their life journey, to be refreshed by new experiences and to be renewed by a variety of perspectives presented to them.
During our four-week programme, participants will be invited to deepen their connection with their spiritual, cognitive and affective selves through diverse experiences.
Through the rhythm of a well-structured programme, ritual, daily prayer and liturgy participants may be both affirmed and challenged. The programme content is designed to support personal growth, time for relaxation and spiritual renewal in a welcoming environment.
The fee of €3900 is fully inclusive of all meals, accommodation, tuition and field trips.                                                                  
BOOKING DETAILS: You are invited to contact: Dr Oonagh O'Brien by email or phone, in the first instance.
Email: sabbaticals@mountstannes.com        Tel: +353(57)8626153
You will then receive an Application Form. This Form should be completed and returned no later than 12 weeks prior to the commencement of the Sabbatical Programme.