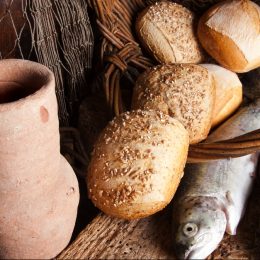 19 June 2022 - 24 June 2022

"But What Is That Between So Many?" (Jn 6:9) – FULLY BOOKED
Sunday 19th – Friday 24th June 2022   
"There was a small boy in the crowd, people were hungry and he offered what he had… "
Over these days we will reflect on our own responses around our willingness to share our gifts and the call to have a childlike trust in Jesus' power to transform our offering.  Looking at a number of Scripture passages, through reflections in story and song, we might look again at our place amongst the five thousand and count afresh the baskets filled through our openness to share.
Facilitated by Fr Vincent Sherlock
Cost:  €460 residential
Retreat begins with supper on 19th and ends with lunch on the final day.
THIS RETREAT IS NOW FULLY BOOKED … PLEASE CONTACT US SHOULD YOU WISH TO HAVE YOUR NAME ON OUR WAITING LIST
IN CASE OF  CANCELLATIONS
Vincent Sherlock is a priest of the diocese of Achonry and is Parish Priest of Tubbercurry-Cloonacool Parish in Co. Sligo.  He has written a number of booklets reflecting on themes from Holy Week, Stations of The Cross, Advent, Lent and the Rosary.  He writes a regular column in The Irish Catholic and articles for The Messenger magazine.