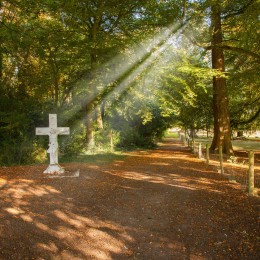 Spiritual Accompaniment Training Course
Beginning on 30th September, 2017
This programme helps participants develop on a personal level through input, personal and group reflection, ritual practice and appropriate reading. At the end of the training, the participants will be qualified to accompany individuals in their faith journey.
This course takes place over 7 weekends per year from September to April.
Facilitated by Sr. Finola Cunnane SSL, Fr. John Bennett msc and Fr. Mike Serrage msc.
Dates:
Saturday 30th September and Sunday 1st October, 2017
Saturday 28th  and  Sunday 29th October,  2017
Saturday 18th and Sunday 19th November, 2017
Saturday 20th and Sunday 21st January, 2018
Saturday 17th  and Sunday 18th February, 2018
Saturday 24th and Sunday 25th  March, 2018
Saturday 21st and Sunday 22nd  April, 2018
Please contact:  The Secretary for further details of dates, etc. on 057-8626153