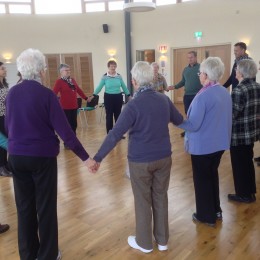 18 March 2018 - 13 April 2018

We are offering a Sabbatical Programme from Sunday 18th March, 2018 to Friday 13th April, 2018.
This programme will give participants an opportunity to reflect on their life journey, to be refreshed by new experiences and to be renewed by a variety of perspectives presented to them.  During this four-week programme, participants will be invited to deepen their connection with the spiritual, cognitive and affective selves through diverse experiences.  Through a rhythm of daily prayer, ritual and liturgy, and a well-structured programme, participants may be both affirmed and challenged.
Enquiries to:  Sr. Anne McDermott – Sabbatical Programme Co-ordinator on:
057-8626153 or by email: msasabbatical@gmail.com