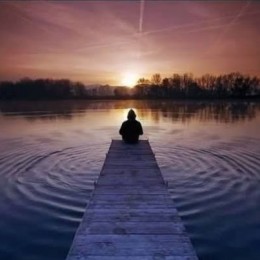 04 April 2019 - 05 April 2019

The Accompanied Journey Inward
Thursday 4th and Friday 5th April, 2019 …… 9.30am to 3.30pm each day
The Accompanied Journey Inward
The inner journey is often described as the 'Road less travelled' and yet this calling home to the Mystery and Source of Love within is essential for anyone involved in a spiritual or pastoral life.
Only by the authentic connection this journey offers can we be a 'safe space' for others who look to us for guidance or support. It can enable us to 'keep faith' & continue when we might be tempted to 'give up'. It challenges us to meet pain / our inner shadow and in so doing bring meaning to an often-broken world with a sense of presence, compassion and forgiveness.
When we speak of the 'inner journey' we're talking about becoming self-aware, while also growing in awareness of the Mystery that lives & breathes through us as it holds us in Great Love.
Over the two days John Doherty will facilitate this inner process. Through a wide and creative variety of modalities that include: prayer, mindfulness, meditation, reflection, teaching, role-play and experiential exercises.
Presented by Mr. John Doherty
Cost: €120 non-residential with lunches included.
Residential option also available – please contact the office for details
Limited places available so early booking is advised
Contact: The Secretary on 057-8626153